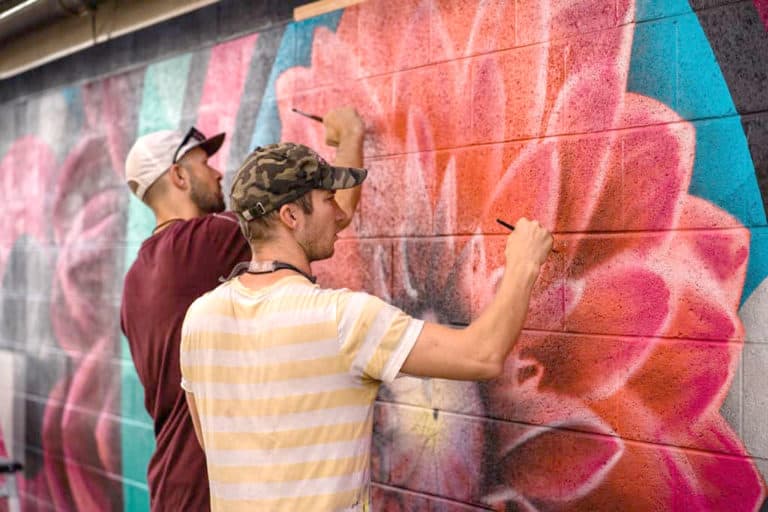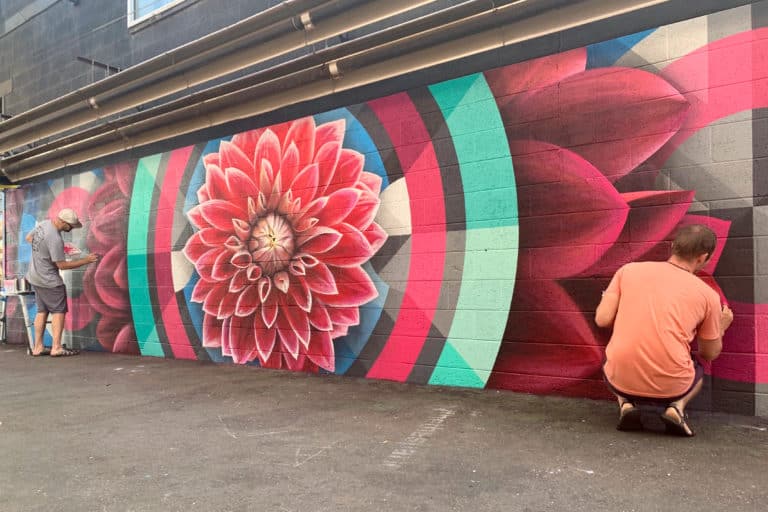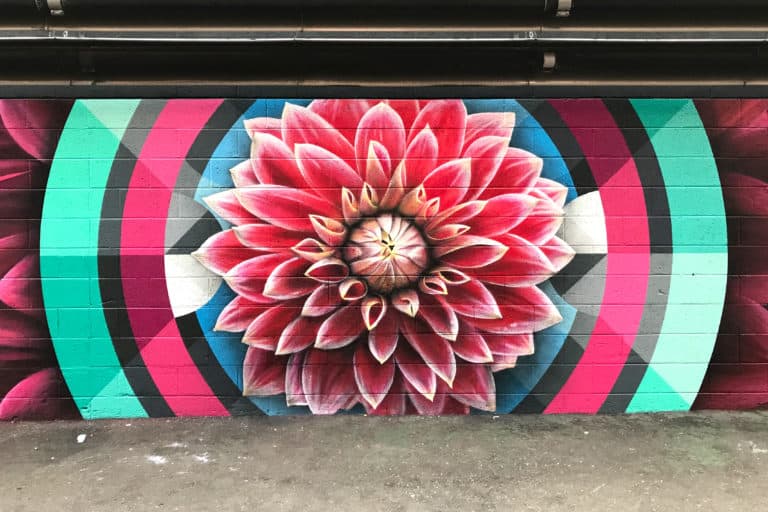 "PEACE UP" AT EXDO EVENT CENTER / TRACKS NIGHT CLUB IN DENVER, COLORADO
Description: A vivid and balanced collaboration, painted for the 2019 Crush Walls Mural Festival, in the ally bar of Tracks Night Club and the neighboring Exdo Event Center.
For subject matter, we decided upon a large dahlia flanked by two upward-facing peace symbols. The peace symbol, when viewed facing upwards is, in our view, the correct way. It is the 'tree of life' which grows upwards and outwards, symbolizing not only peace, but also freedom, harmony, tranquility, love and logic – as well as development and striving for that which is higher. In nature, it can be seen in plants which have the freedom to move and grow towards the light (wisdom/knowledge), as opposed to its roots, which grow downward in the darkness (ignorance/stubbornness). A beautiful flower can likewise symbolize love, peace, friendship, freedom, tranquility, abundance, harmony, delicateness, beauty, etc.
The surrounding symmetry of pattern work is, for me, the colorful balance of the universal laws working in their timeless, omnipresent ironclad order of logic.
Artists: Jason T. Graves, Remington Robinson
Year: 2019
Location: Exdo Event Center, Denver, Colorado
Client: Crush Walls Mural Festival
Share