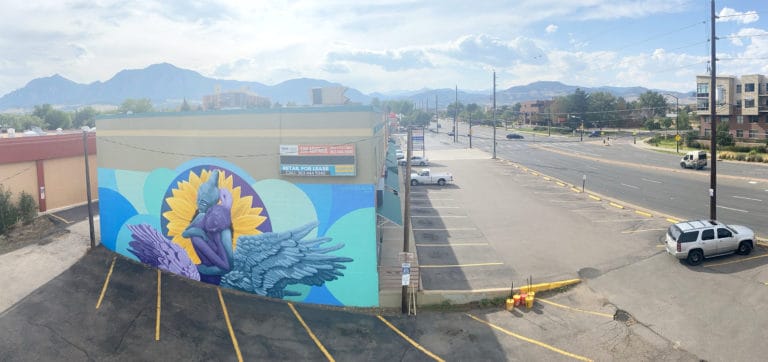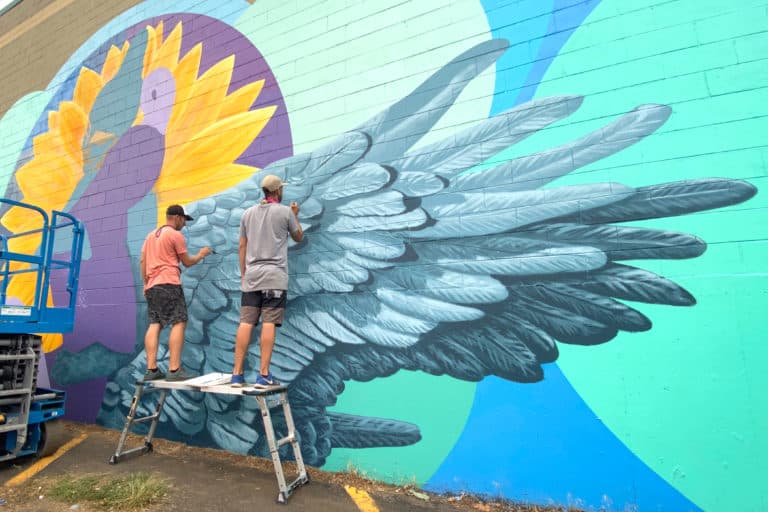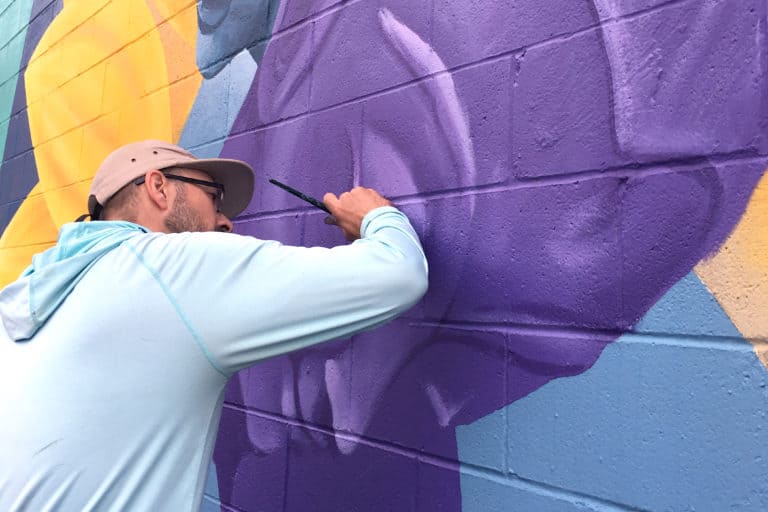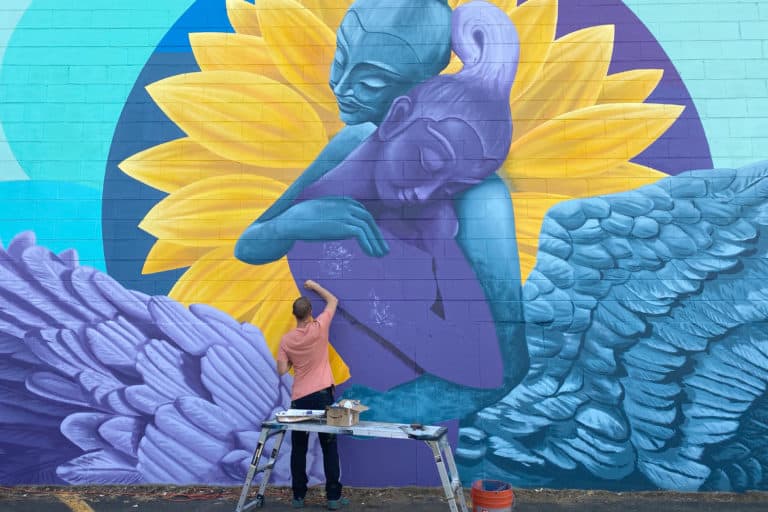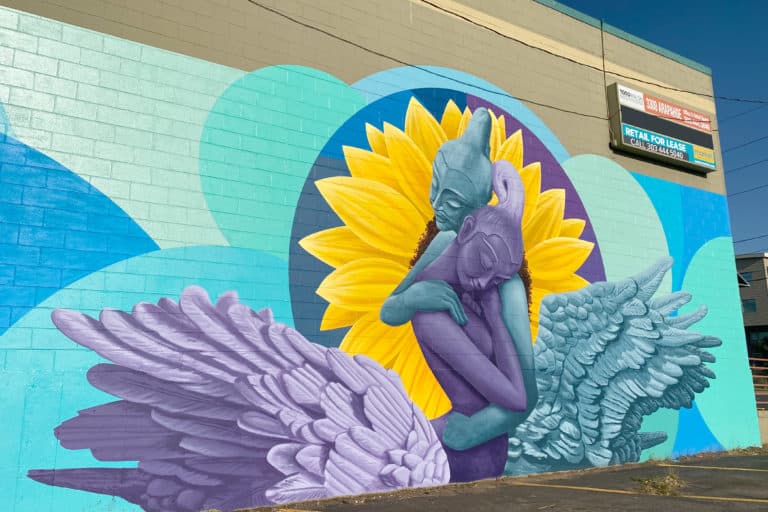 "PERPETUAL PEACE" BOULDER CREATIVE NEIGHBORHOODS MURAL / COVID19 WORKS PROJECT IN BOULDER COLORADO
Description: Balance, harmony, support, adoration, protection & connectedness. A message for those who chose to see it and for those who need it most.
This mural designed by Jason and then painted with his art partner Remington Robinson is located at 3310 Arapahoe Ave, in Boulder Co. It is a part of the Boulder Arts & Culture, Creative Neighborhoods / COVID-19 Work Project initiative. This art was kindly and generously supported by Market Boulder, Apollo Ink Printing, Kobra Paint, Golden Mural Paints & Sunstate Equipment.
Artists: Jason T. Graves, Remington Robinson
Year: 2020
Location: Boulder Colorado
Client: City of Boulder, Market Boulder
Share