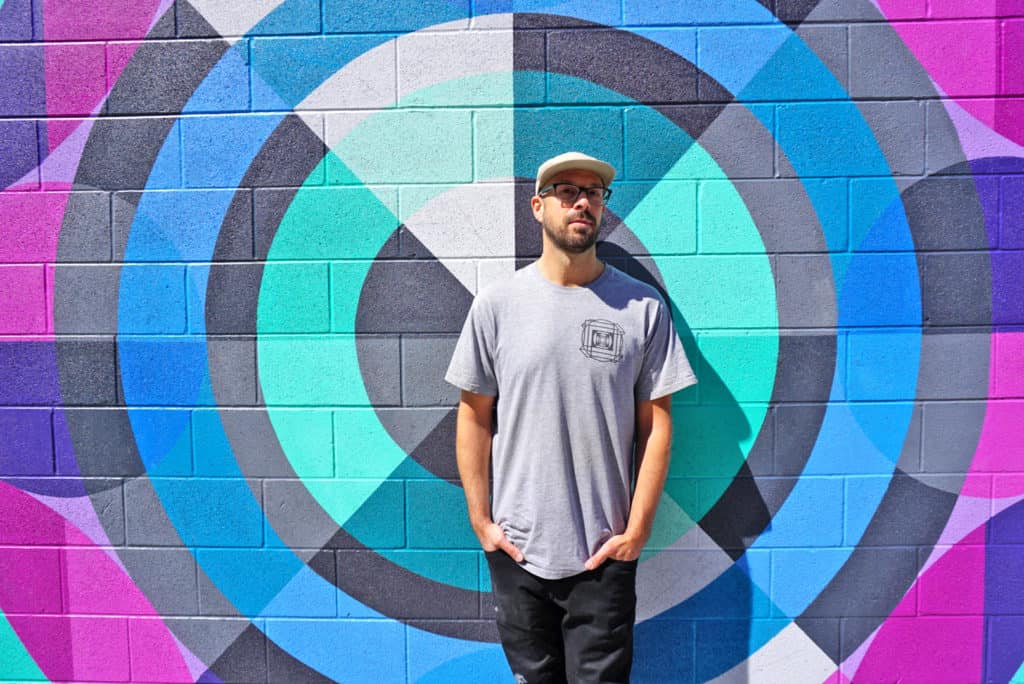 ABOUT
Jason T. Graves has been a professional fine artist, designer and printmaker for over two decades. While attending and later graduating from The School of the Art Institute of Chicago he began his artistic career by working as a college intern/printing apprentice at Chicago's Anchor Graphics. This experience enhanced his traditional printmaking skills, sparked his interest in the business operations of a printshop and solidified his commitment to a career in the Arts.
Jason is widely known as a contemporary artist, designer and muralist. He is also known as the owner of Apollo Ink Printing, a reputable and accomplished business that he has operated for 15 years in Boulder, Colorado. Outside of his leadership role at his screen printing shop, Jason produces artwork on his own and enjoys collaborating with different artistic partners. You can find public works created by Jason in Denver, Boulder, Vail, Miami, New Orleans and California. His refined and diverse styles creatively enhance the walls of business, offices, residential developments, music venues, underpasses, parking structures, schools, the sides of a party bus, even on a popular classic Vespa scooter.
Jason's experience along with his life long dedication to his art has allowed him many prestigious opportunities. He is a three time featured artist for Denver's Crush Walls mural festival. On several occasions Jason has painted large scale murals as a participant in the celebration of Art Basel / Arts Week in Wynwood, Miami Florida. Twice he has exhibited works and created "Live Art" for the acclaimed The Art a Hotel. At one time, Jason was a leading member of a prolific Denver based artists collective. During his tenure with the group, Jason designed and co-created Visit Denver's most iconic mural known as the "Love this city – Denver" Rino Art District gateway mural along with many other murals that collective produced. His professionalism and collaborative efforts saw him design and paint a mural for The Raw Project: Denver as well as contributing to community focused mural projects for The Rino Art District, TedX Adventures, The Downtown Denver Partnership, Kaiser Permanente, The City of Denver and Denver Public Schools. Jason's notoriety gained him inclusion in Pepsi / Life Water's art education "Canvas For Change" national mural initiative. He has been awarded commissions and art grants from Boulder Colorado's Office of Arts and Culture and the City of Vail. Jason was also selected to paint the north end welcome mural for the North Boulder Art District. The list goes on and on…
Jason is known for his strong work ethic and consistent creative abilities. His desire to inspire and encourage others through his artistic talents speaks to his friendly, gentle nature and unselfish outlook on life. As a multifaceted artist, Jason is always finding ways to be creatively active and contribute to the cultural landscape which surrounds him.